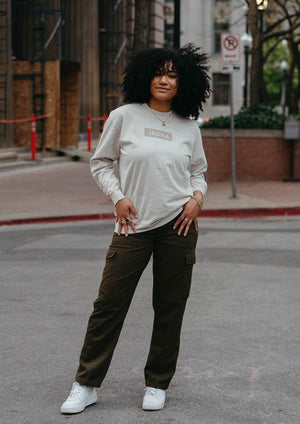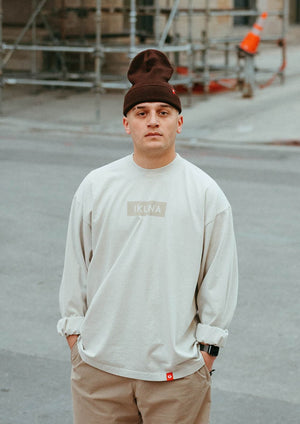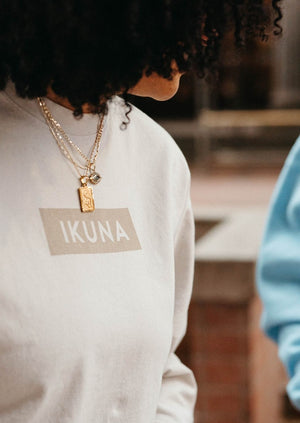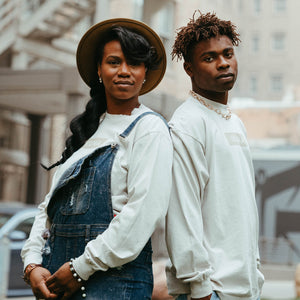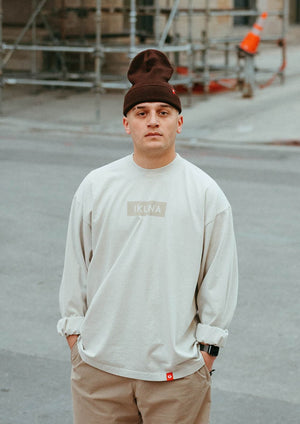 Long Sleeve Block Tee
This garment dyed cement unisex long sleeve crew neck tee will become your new favorite t-shirt. 6.5oz 100% cotton with a heavy and sturdy feel with a wider neck and a higher neckline than your average tee.
Tan reverse block print design that's durable, absorbent and is virtually shrink free as a result of the dyeing process. Treated with a natural enzyme wash, resulting in that comfortable, broken-in feel.
Fit: True to size. For the baggy look, size up.
For best results and look wash in cold water, hang dry and steam press with a hot iron inside out. Fresh.